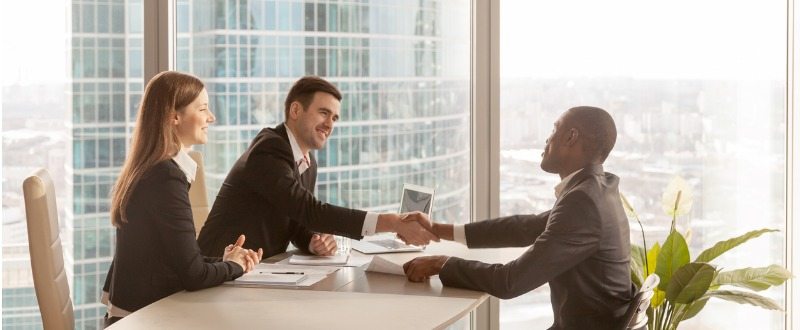 Despite spending the time to help candidates prepare for interviews, I always reach out to clients for feedback on what went well and what didn't go so well. After all, feedback is the food of champions. I often hear the same thing over and over again, despite warnings to candidates about avoiding these interview mishaps that keep them out of the running.
Bringing up salary and benefits during the interview
Typically when you are going through a recruiter, they will negotiate salary and benefits on your behalf so there is no need to bring this up. If you are interviewing with a company directly, without a third party, then bringing up salary and benefits, especially during the first half of the interview is sure to put a bad taste in the employer's mouth. The first interview is just that, a chance for the parties to get to know each other and to see if it's a good fit from a hard and soft skills perspective. Most of the interview time should be taken up with just that, discussing your skill set, understanding more about the company, sharing with them the value that you are going to be able to bring to the company. Now, don't get me wrong, money is important, but if it's a fit from both perspectives, that will be discussed and can be negotiated at a later date.
Not having any questions
A job interview isn't just a one way street. As much as the hiring manager may want to know more about you, it's also your opportunity to get to know more about the company. Asking questions at the end of the interview can reveal a number of things both about yourself and the company. You can use this time to see if the company's culture is right for you, what the future at that company looks like, and even try to uncover some red flags before you jump in. By having questions prepared, the company will be able to see that you are truly interested in the job and have done your research about their organization. It's important to dig deeper when researching the company. Don't just ask simple questions that could be answered through a quick search online, but ask questions that will show you have exhausted all possible online resources before coming in.
Not prepared with information and current events that are going on with the company
In order to nail the interview, you must be able to sell yourself to the hiring manager. You may be nailing the interview on personal questions, but the interview will take a bad turn if you have nothing to say or discuss once the topic changes to the company. Not being prepared with information will give the hiring manager the impression that you aren't really interested in being a part of the company. To ensure that you are positioning yourself as their best candidate, it's important to know what the company is looking for in a qualified candidate. Pay attention to the company's mission statement and values. Any qualified candidate should be confident to say that they would be a good fit with the company's culture.
Talking too much
It's easy to start rambling when you start feeling nervous or hear silence during a job interview. Interviewers are only human and their minds could start to wander when you start talking too much. When you start to ramble, you risk sounding unorganized and lacking substance. In order to prevent this, it's vital that you prepare for the interview questions, doing your full research of the company. Running a mock interview with a close friend could help you figure out which questions make you stumble so you could prepare an answer beforehand. When you're prepared for the questions, you will feel more confident during the interview, cutting down all your nervous rambling. Keep your answers simple but make sure you're still communicating all your main points.
Erica Moore-Burton | Rudia Jung – Round Hill Search