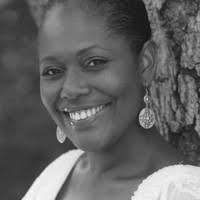 Today we'd like to introduce you to Erica Moore-Burton.
Thanks for sharing your story with us Erica. So, let's start at the beginning and we can move on from there.
I was born and raised by my parents in London, England. My grandparents moved to the United States in the 70s from London, and by virtue of them being in New York, my family would travel frequently to the US. I grew up spending summers here, and there was something that I always loved about the American spirit. After finishing law school in London, I decided that I would move to the US to continue my legal career. After becoming a licensed attorney in the US, and working in several law firms, I ultimately decided that being an attorney was definitely not what I wanted to do.
I took 6 months off to "find myself" and my boyfriend at the time (husband now) recommended that I use my legal background and merge it with sales of some sort. I landed a role as an international staffing company and began my career in legal recruiting. I loved it immediately, and climbed the corporate ladder very quickly winning numerous awards for leadership and sales which was great. I have always loved helping people solve problems in their lives, and helping people find jobs and the career counseling piece was so rewarding and gratifying. Finding work that you love and enjoy is so important, and that is something that I tell the people that I work with to this day. I realized this early on in my career, and did the soul searching to find out what was right for me.
Over the last 15 years I have worked for various companies, and have lead operations and teams for national legal staffing and placement firms. A turning point came for me when I had my first child. I was working in downtown Los Angeles at a national staffing firm that was acquired by an international staffing firm and the expectations for me were just not conducive to my life as a new mother. It was at that point that I decided that I needed to establish my own firm and work more on my terms. I realized that it was going to be hard work, but I've never been afraid of hard work! Round Hill Search is now four years old, and really thriving and I feel really blessed.
Of course, before venturing out on my own it was nerve-racking, but ultimately it was one of the best decisions that I have made in my career. I have learned so many lessons along the way, and ultimately it has been a great experience. I have also recently started working with some partners on another venture (Round Hill Creative Group), which is feeding my creative side which I am really excited about. It incorporates my love for contemporary art (RHCG represents contemporary artists) with the business world. I love the idea of being multi-dimensional and not being put into boxes, so I'm really happy right now with my professional career and the direction that it is going in.
Overall, has it been relatively smooth? If not, what were some of the struggles along the way?
It has definitely has not always been a smooth road, is anybody's life a smooth road? If you are living and breathing, it's not always going to be smooth, and I think that is the beauty of life. I think that when you realize that no one is exempt from life's ups and downs (whether personally or in business), it makes things easier in your own life.
Some of my biggest business struggles, have been with people not doing what they say that they're going to do, or not helping you to grow your business when they were in a position to do so. I have had several disappointments there, several broken promises, several expectations shot down. On the flip side, there have been a lot of people that have helped get me here, for which I am really grateful. I always look for the silver lining in any given situation, which is how you keep learning and growing.
I think that you have to be adaptable to change constantly happening around you, the more flexible that you can be and the more fluid you can be with changes, the more that you can move through the struggles that you are going to be presented with. When I am in the middle of a struggle, I always try to be an "Observer" and not get mired in whatever the issue is. Hard times pass, then there will be good times, and then you'll be hit with another difficult situation. It's all in how you handle it, and the perspective that you look at it from.
Round Hill Search – what should we know? What do you guys do best? What sets you apart from the competition?
Round Hill Search is a legal staffing and placement firm. Our clients are law firms (AmLaw 100 firms, mid and small law firms) and corporate legal departments. We help them find attorneys and paralegals on a contract and full-time basis. On the flip side, we help attorneys and paralegals find jobs that are suited to their experience and provide career counseling and support during their job search.
I am really proud of our track record, we have a 98% placement rate which is outstanding. It's outstanding because it means that we're doing our job really, really well. Essentially, it means that we have listened to our client's needs, not only the skill set need but also the cultural and environmental need and have married that with the right legal professional for the role (by listening to what our candidate's needs are). I think that is what really sets us apart from other companies in this space. We are a boutique firm, and take our role as consultants very seriously.
Our candidates aren't just another number for us, they are people with real needs, desires, career goals and family situations. We take the "whole candidate" into consideration when it comes to finding the right role for them. We receive so many referrals on a week to week basis because of our approach and the fact that people trust us. Our clients know and love us for our outstanding customer service. They know that when they call us, they are going to receive qualified candidates that they can choose from.
They know that we are going, to be honest with them from that initial call. We love the concept of the "whole client" too, it's not just about business, it's about the whole relationship. I had a client call me yesterday for some advice about an internship for her niece, and another last week on how they should handle a particular personal situation at their office. I personally love building and maintaining relationships, which has served the business really well over the last four years.
Our founding principles are Service, Excellence and Integrity and those principles run through every aspect of our business, which keeps our clients coming back to us.
What is "success" or "successful" for you?
Ralph Waldo Emerson said it best and so beautifully: "To laugh often and much; To win the respect of intelligent people and the affection of children; To earn the appreciation of honest critics and endure the betrayal of false friends; To appreciate beauty, to find the best in others; To leave the world a bit better, whether by a healthy child, a garden patch, or a redeemed social condition; To know even one life has breathed easier because you have lived. This is to have succeeded."
Contact Info:
Image Credit: Mark Ewing, Dejan Simic
Original article can be found on voyagela.com